Staff
All our staff are Queen's University students and have a minimum of Standard First Aid with CPR C, and our lifeguards all possess National Lifeguard Service (NLS) certification from the Lifesaving Society of Canada. Counsellors and staff are constantly working hard to ensure a safe and fun camp experience for our campers.
Mel (Director)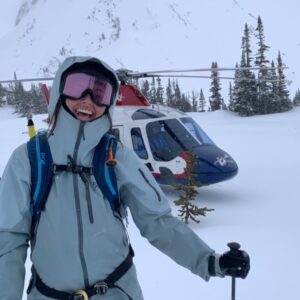 My name is Mel and I'm stoked to be Camp Director for EAC! I graduated Queen's with a degree in Health Studies in 2018 and have been working with kids on the west coast in the ski and bike industry ever since.
We have an incredible staff this year and have a lot of fun plans to make this summer the best yet! We are able to host such a unique program at the Elbow Lake Environmental Education Centre, and I'm committed to creating an exciting, safe and inclusive camp environment for every camper. If you see me don't hesitate to say hi!  
Hilary (Counsellor)
My name is Hilary, and I am in my second year of Health Sciences at Queen's. I'm super excited to start my first summer as a counsellor at Eco-Adventure Camp! In my free time, I play on the Queen's Women's Squash Team, and I love all other sports as well. I also love to spend time outdoors, especially swimming or hiking. I can't wait to meet everyone and have a great summer! 
Michaela (Counsellor)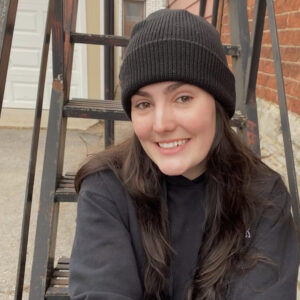 My name is Michaela and I am a second-year Biology student at Queens University. This is my first year at Eco-Adventure camp and I could not be more excited to meet everyone! In my free time, I love hiking, drawing, camping and doing yoga. I can't wait to get creative and active with everyone, see you then! 
Emily Verhoek (Outreach & Teaching Coordinator)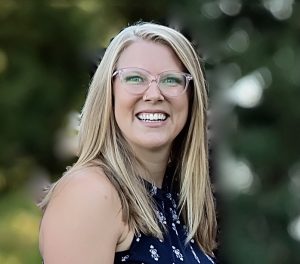 Emily oversees Eco-Adventure Camp and its staff. She delivers all of the public outreach programs for the Queen's University Biological Station at Elbow Lake. Emily was trained as a biologist and classroom teacher and has combined the two to focus on outdoor, land-based education.  
Past Staff:
Hilary (Counsellor 2022)
Michaela (Counsellor 2022)
Liam (Counsellor 2021-2022)
Hunter (Counsellor 2021-2022)
Joanne (Camp Director (2021)
Skye (Counsellor 2020-2021)
Ruth (Camp Director 2019-2020)
Malcolm (Assistant Director 2020)
Amanda (Counsellor 2020)
Emma (Assistant Director 2019)
Sarah (Counsellor 2019)
James (Counsellor 2019)
Nestor (Counsellor 2019)
Kelly (Camp Director 2016-2018)